Are You Human?
A pop-up solo show for indoor and outdoor viewing, Haus der Statistik, D 3.9, Institut fuer Alles Moegliche, curator Ulrike Riebel, Berlin, 30. September 2020

Facial recognition software doesn't recognise police officers. A virus has led people to cover their faces, making them impossible to distinguish. Without doubt, human identity has recently undergone massive changes.

'Are you human?' is a question asked by Captchas, to separate humans from robots. In the series 'Are You Human?', I examine news photographs showing people who, due to visors, helmets and masks, are almost unrecognisable.
Zooming in on the images increases the degree of abstraction, reducing all human aspects. What makes us human, once visual representation is removed?
The first image in the series was created in 2016; the last was created shortly before the exhibition. An accompanying document shows the images in their original size and contexts.

The question 'Are You Human?' will continue to occupy us for a long time to come.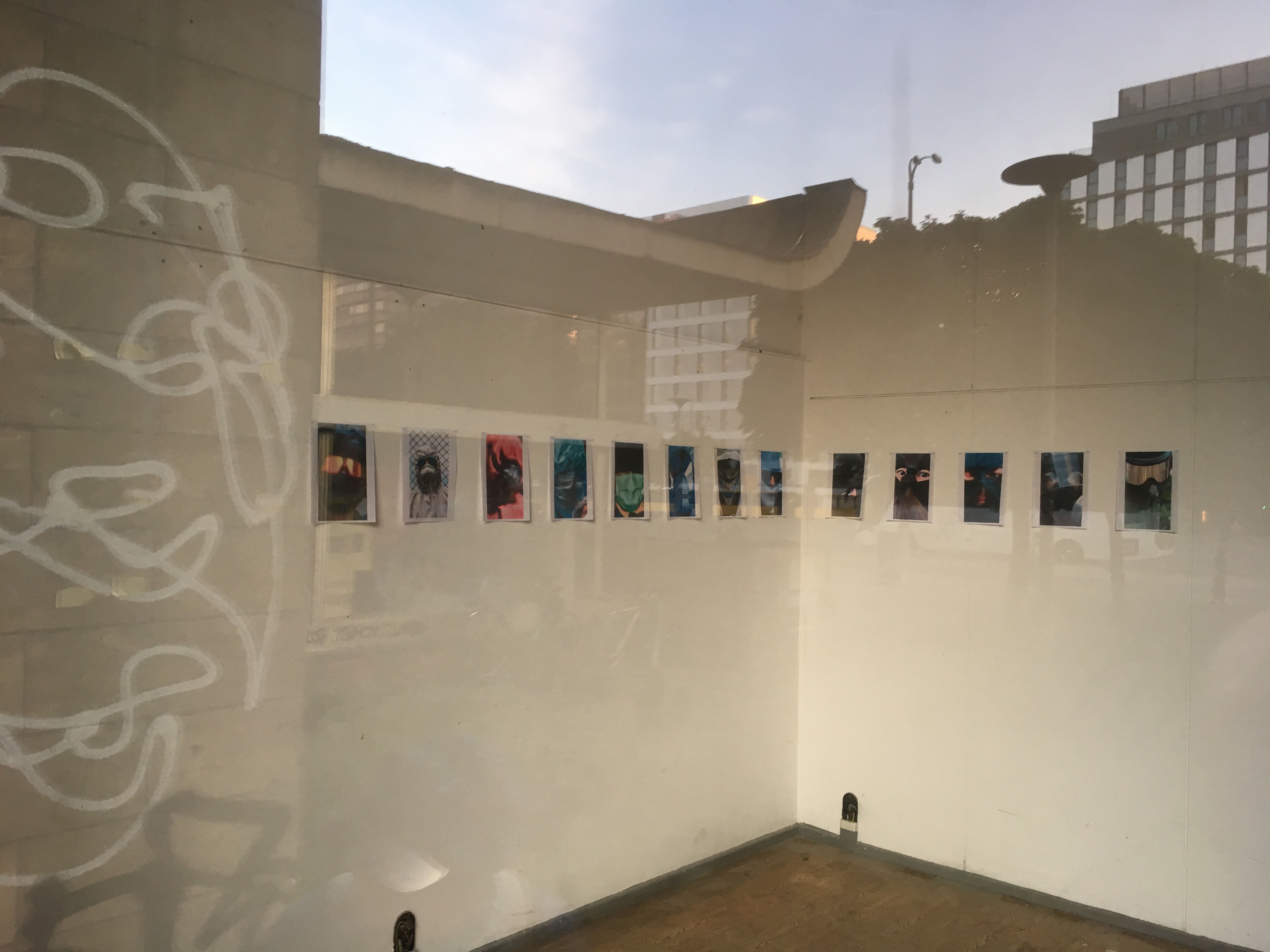 Exhibition view from outside
Are You Human #1-13, 2020, 13 colour prints A4

Exhibit, Are You Human #9, colour print A4, Special Police Force Chemnitz 10.10.2016

Exhibit, Are You Human #9 source pic, screenshot, colour print A7, Special Police Force Chemnitz 10.10.2016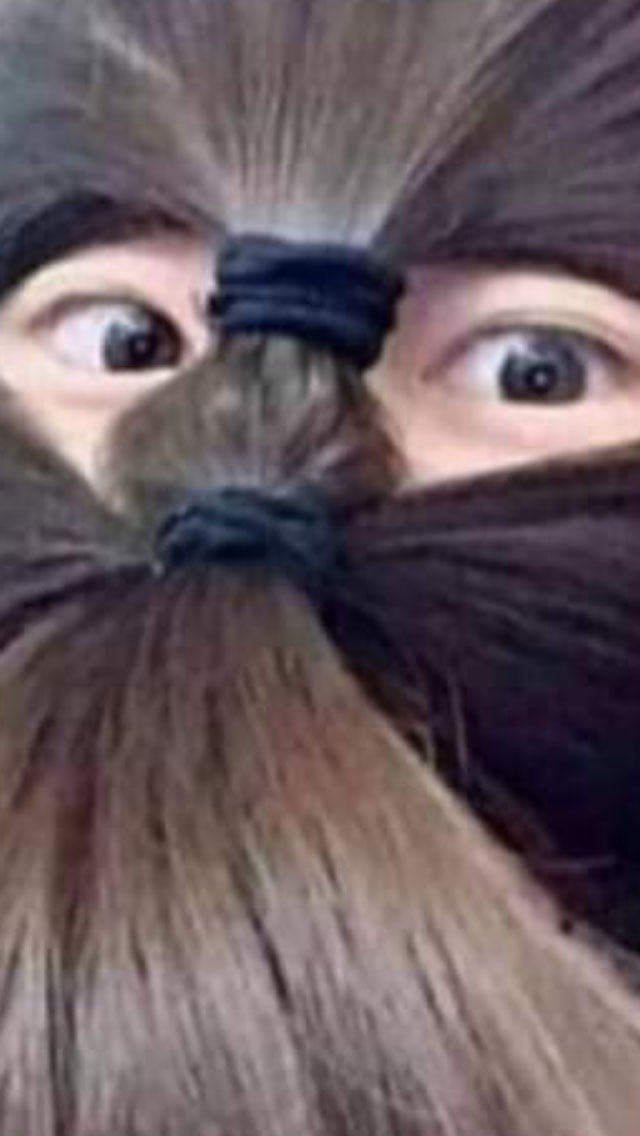 Exhibit, Are You Human #10 Hair Mask, 18.09.2019, colour print A4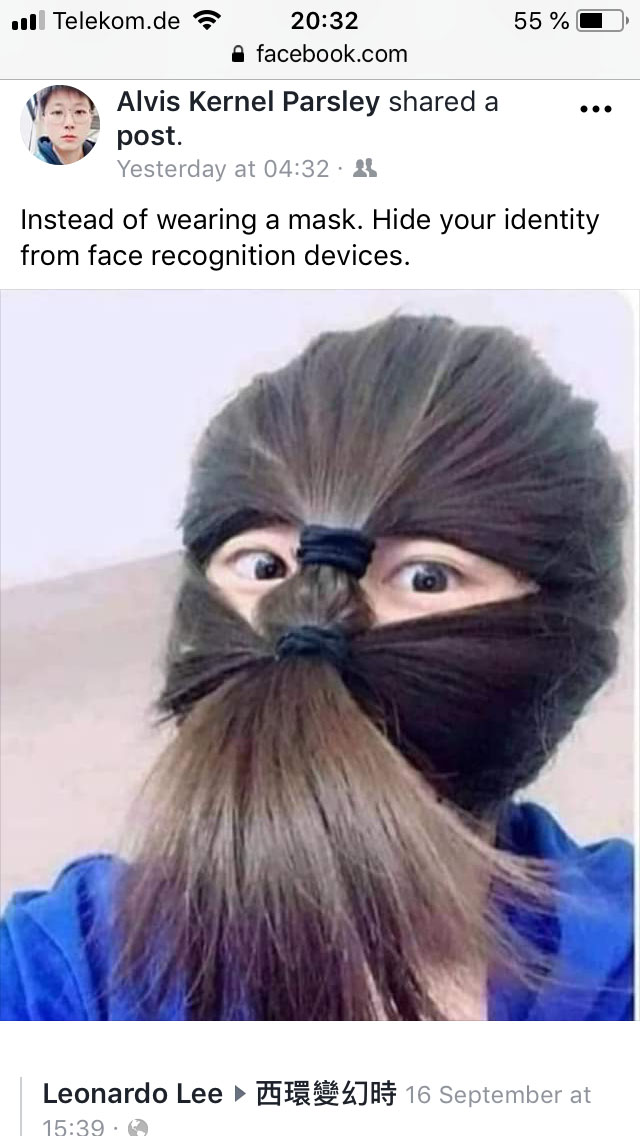 Exhibit, Are You Human #10 source pic, screenshot, 18.09.2019, colour print A7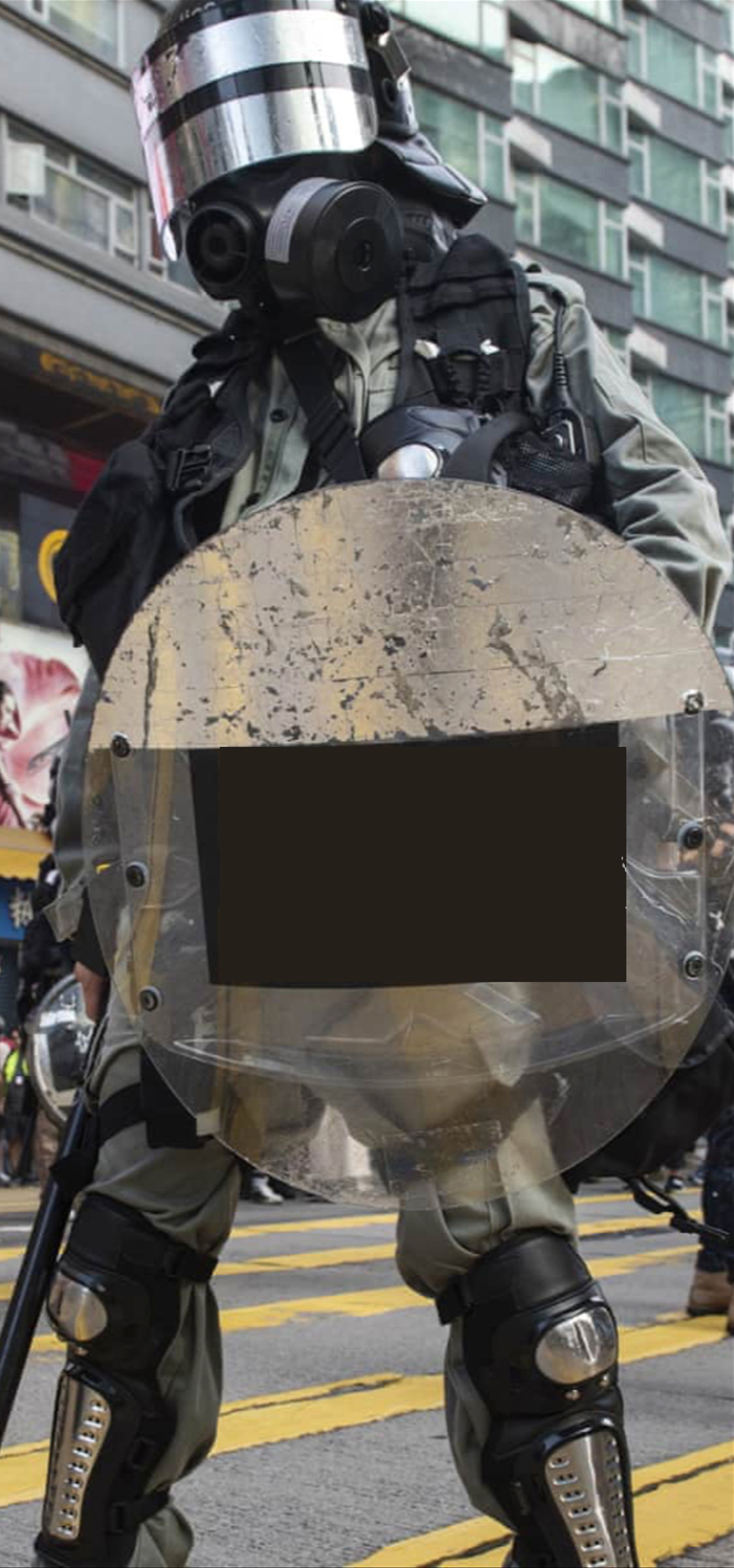 Exhibit, Riot Police HK (Robo-Cop), 29.10.2019, image partly blacked, colour print A2

Exhibit, Riot Police HK (Robo-Cop) source pic, screenshot, 29.10.2019, colour print A7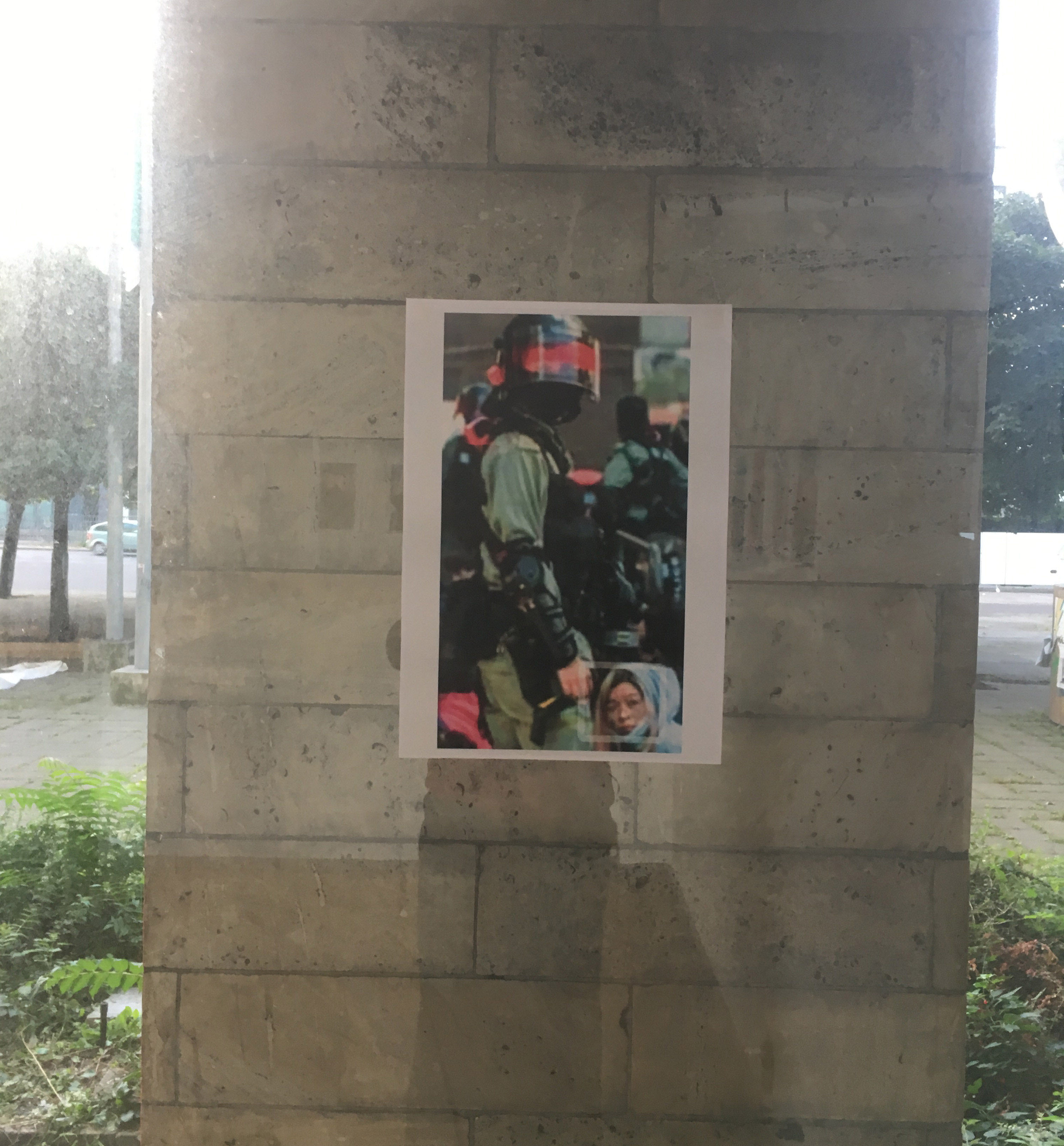 Exhibition view from inside, Riot Police HK (framed faces), 22.11.2019, image cropped, colour print A3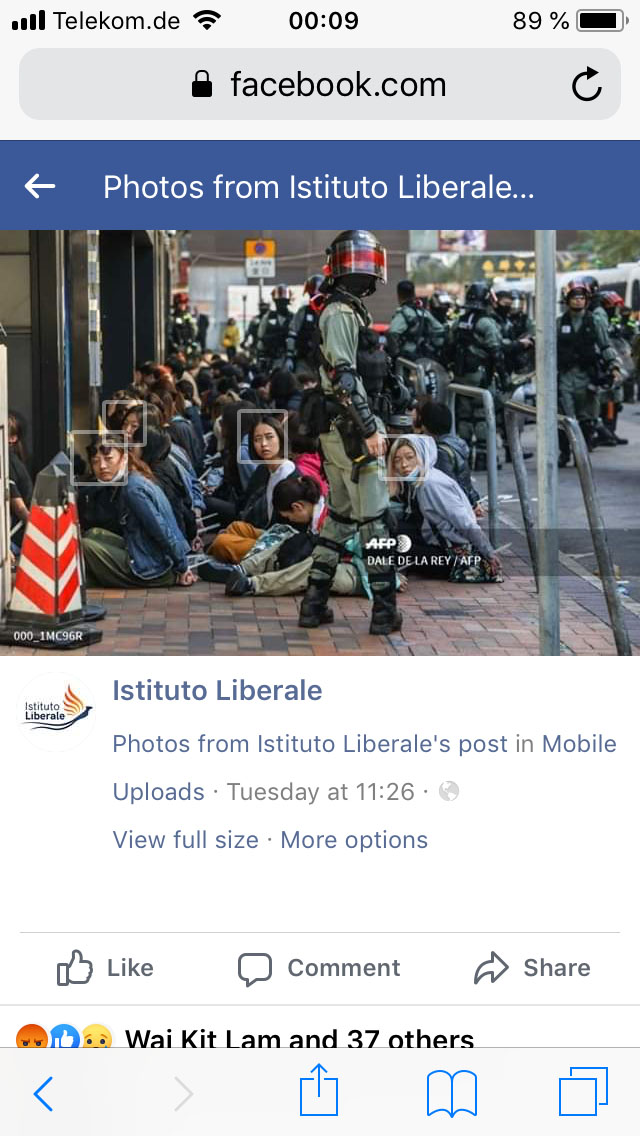 Riot Police HK (framed faces) source pic, screenshot, 22.11.2019, colour print A7