Best of Cvd19
A selection of short video clips that reflect the void during pandemic times in cities like Berlin, Venice and Tokyo.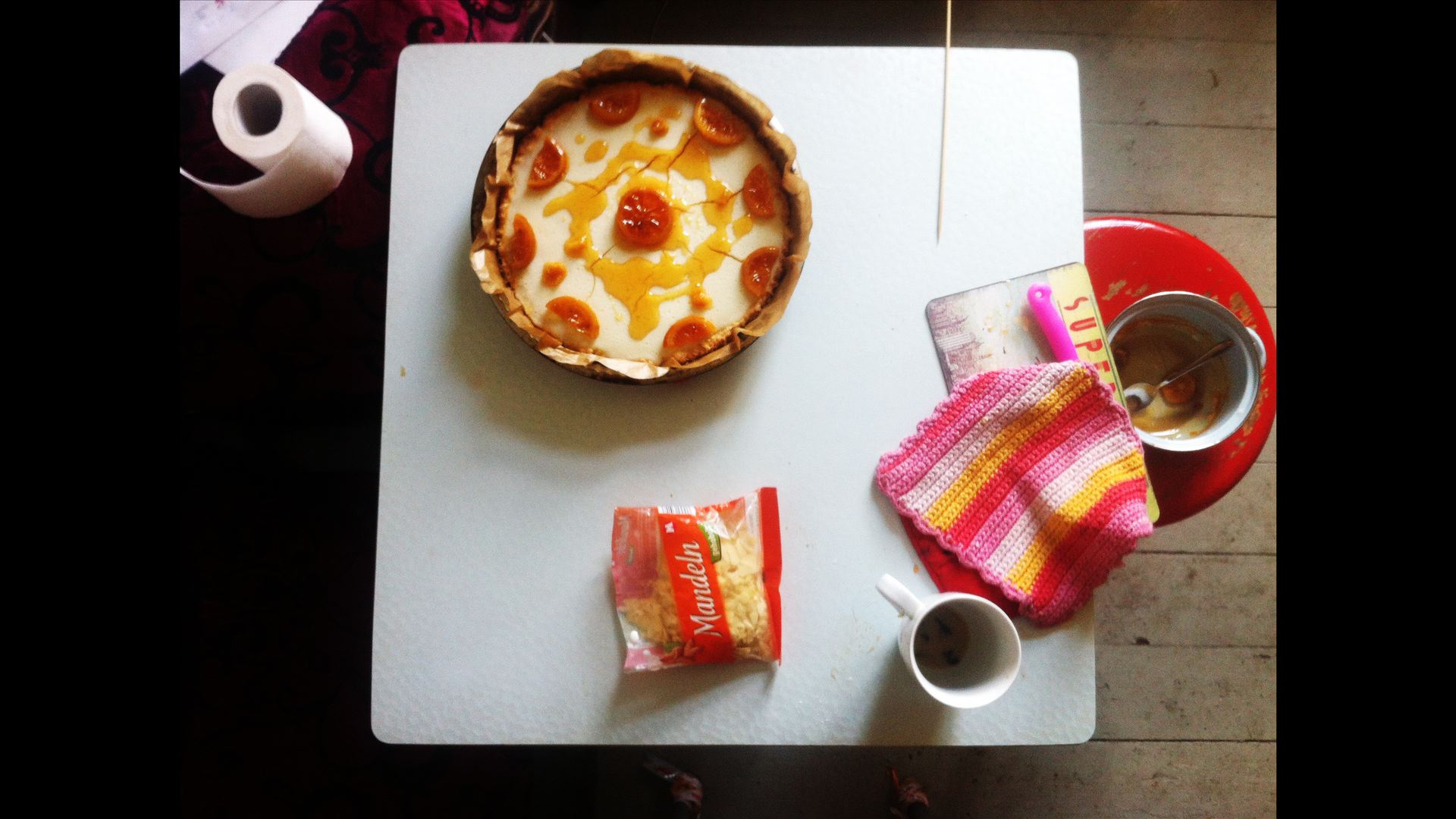 Videostill
The Day He Said, 1-channel Video, 8:03 min., color, sound, 1920x1080px, 2020
'The Day He Said' is a study on human interaction and social distance. Within the frame of a private home condensed activities of daily household chores are displayed on a 60x60 cm kitchen table from Hong Kong. Numerous objects correspond with each other and create a continuous chain of compositions within this confined space.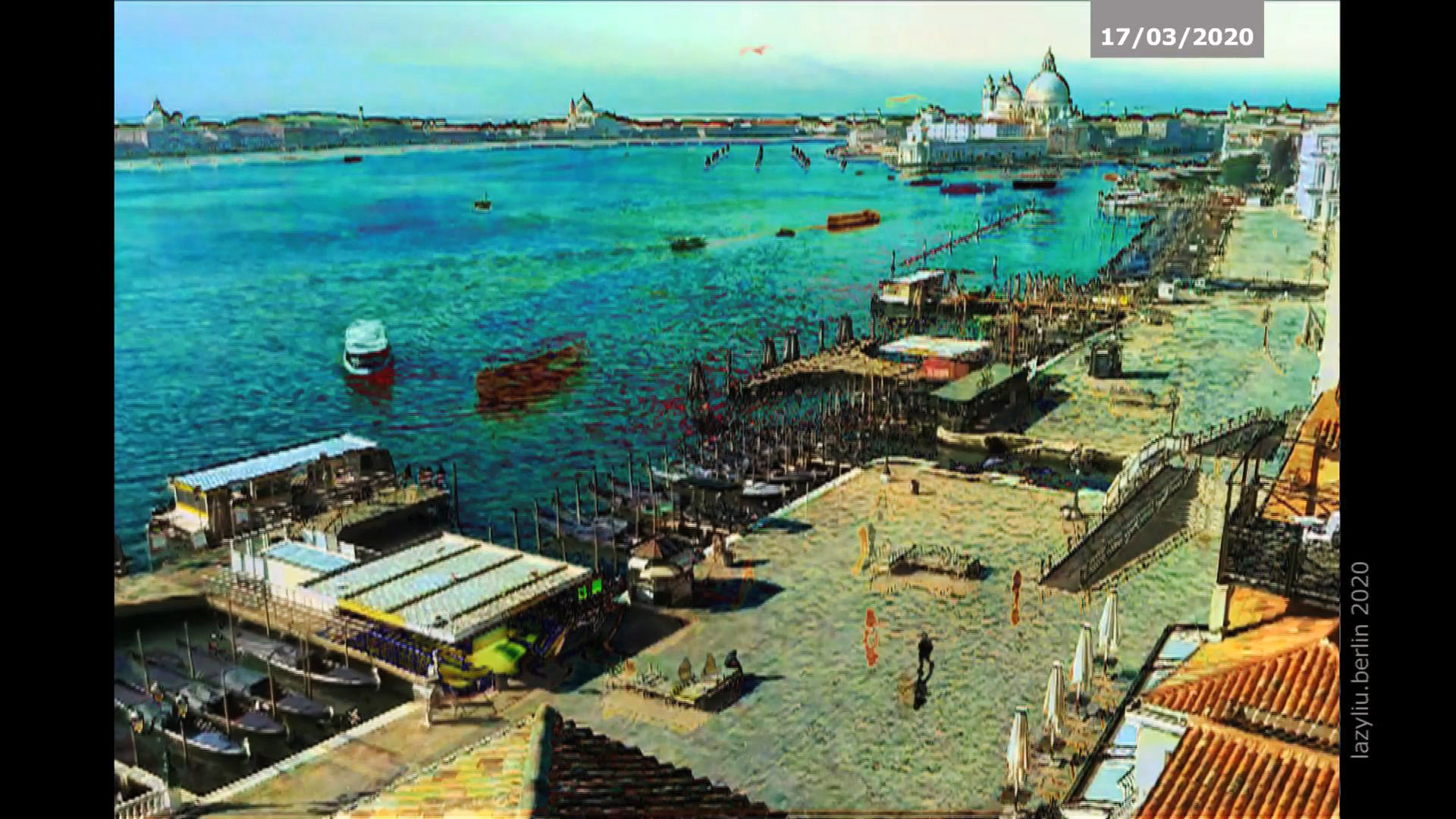 Videostill
Una Giornata a Venezia / One Day in Venice, 1-channel Video, 3:08 min., color, sound, 1920x1080px, 2020
Throughout the day of March 17 in 2020 I am sitting on top of the Hotel Londra Palace in Venice. I enjoy the view across the lagoon in North Italy. I love water and light. And void. Italy has been put under strict lockdown. Now there is a big void.
Three hours of realtime footage are layered on top of each other and accelerated to three minutes.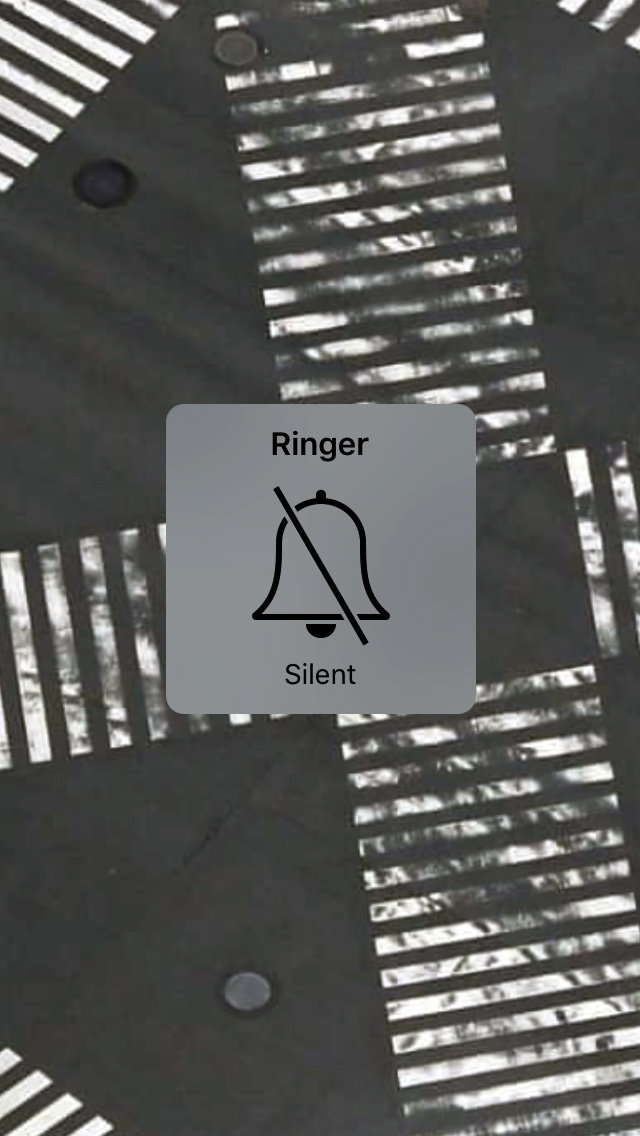 Videostill
Ginza Crossing, 1-channel video, 1:13 min., colour, sound, 640x1136, square pixel, 2020
Around 1000 people would traverse a certain street crossing in Ginza, Tokyo. In one go. Usually. Not on April 6 in 2020, nor on days prior or after that date.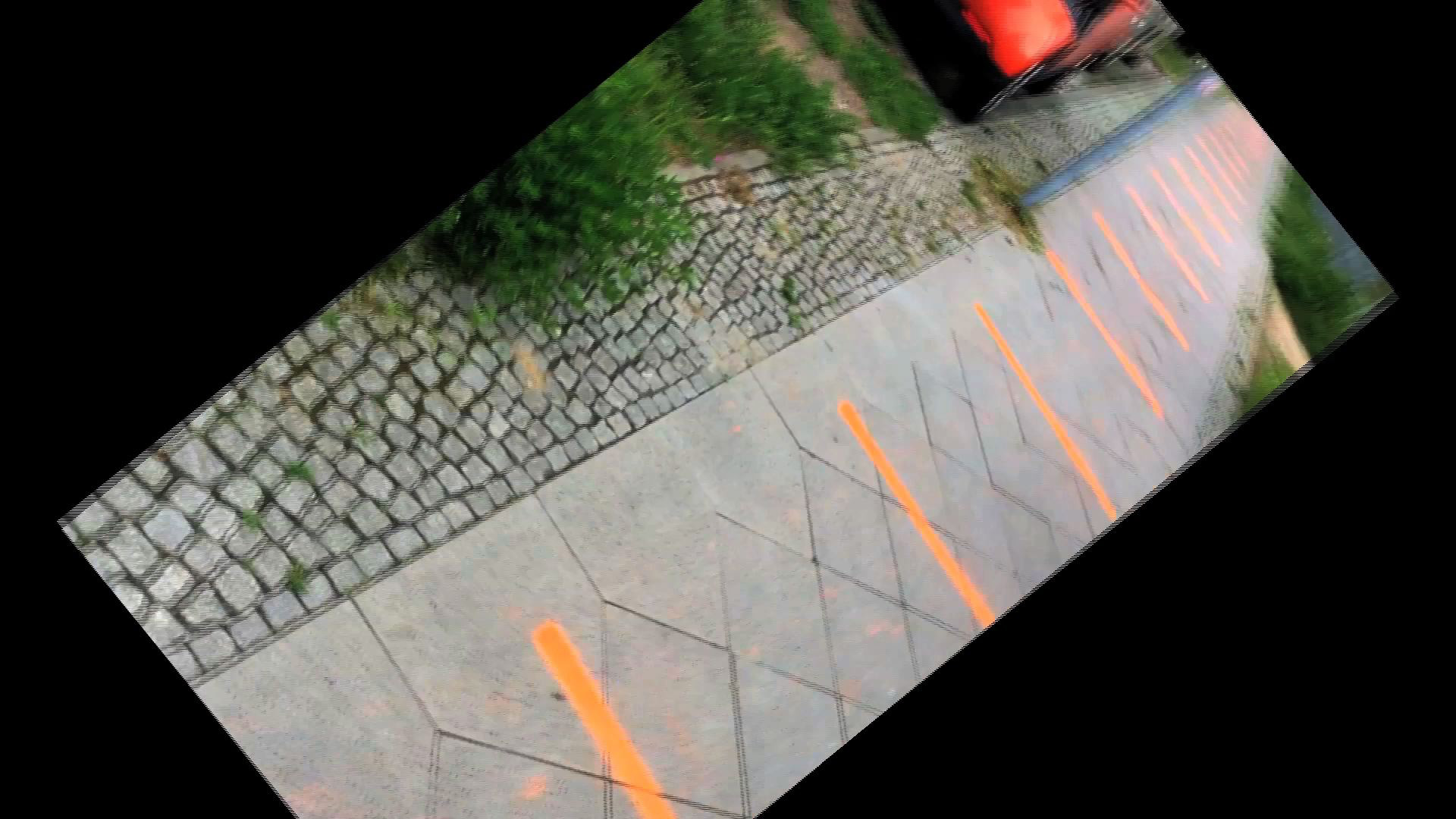 Videostill
Walkway Waitway / Gehweg Stehweg, 1-channel video, 1:05 min., colour, sound, 1920x1080, square pixel, 2020
Covid19-shaken Berlin in May 2020. Since two months all clubs are closed. Someone has painted orange markers on the pavement - 1,50 meter apart. Usually people would line-up on this very spot to get into Berghain. No one is around these days and nights. Social distancing and club culture simply don't match.

Best of Cvd19 is also a series of visuals for video projections at club venues, music festivals and art events. Abase visualisations of Covid related figures found on news portals I investigate its aestheics via screenshots and screen recordings.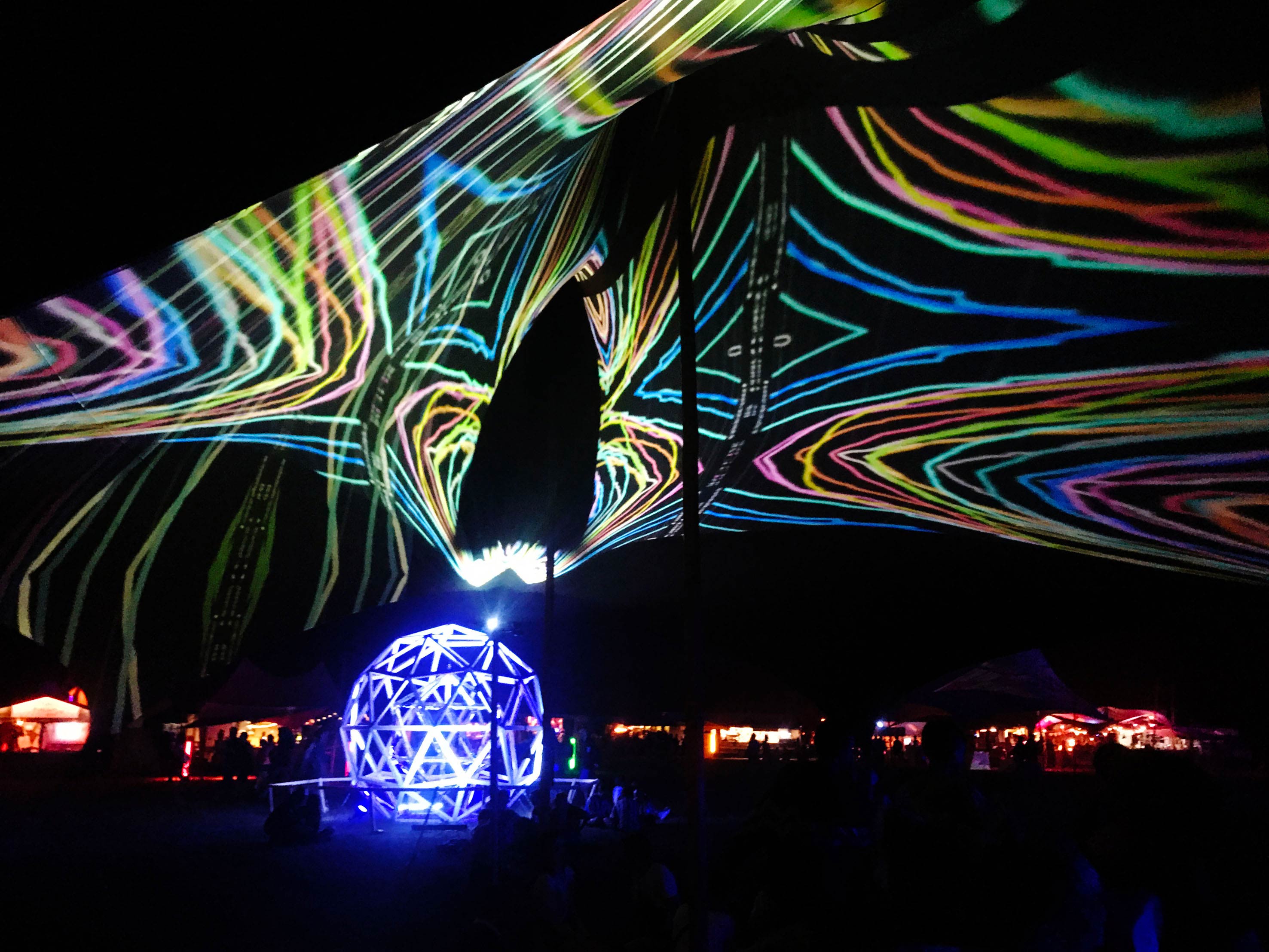 2020_10_se3_06se8_cvd19_tzi_todeszahleninternational, 2-channel videoprojection, Nation of Gondwana, 2021
Topic-wise I have produced so far 13 sets:
2020_04_se1_cvd19ausgangssperre
2020_04_se2_cvd_tokyoginza_gcr
2020_04_se8_cvd19cases_laender
2020_05_se3_dailydeathsbrd
2020_05se10_07se1_cvd19_ourworldindata
2020_06_se14_cvd19_taeglichneuinfizierte_tni
2020_08_se1_cvd19_worldwide
2020_09se2_11se2_cvd19deaths_29june
2020_10_se3_06se8_cvd19_tzi_todeszahleninternational
2021_05_ip7s1_cvd19brandenburg
2021_05_ip7s4_cvd19impf
2021_05_ip7s6_cvd19_faelle_landkreise_sz
2022_01_ip12s1_cvd19dailynewconfcases_owid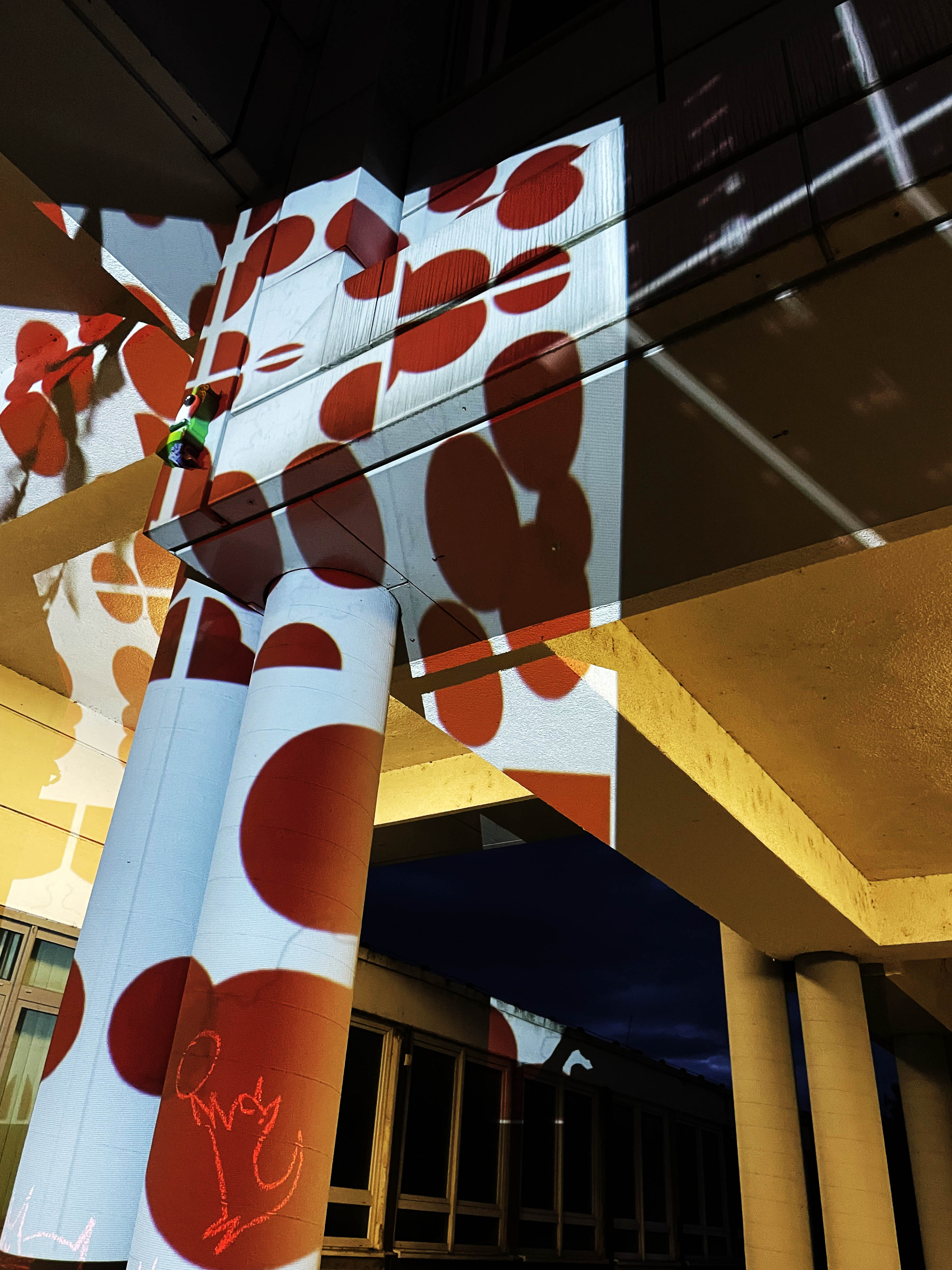 2021_05_ip7s1_cvd19brandenburg, 2-channel videoprojection, Documenta fifteen, Temporary Home, 2022