Frosch im Topf - FiT for Future?
Etzler's solo exhibition Frosch im Topf - FiT for Future? is about sustainable strategies. It's presentation follows the idea of the Wunderkammer - a cabinet of curiosities. Within that frame she works with display and dialogue, with photos and video, with talks, workshops and discussions. A retrospective of Etzler's work is combined with current projects, ordinary everyday objects are placed in a relationship with artworks. More than 50 items and events contribute to the show.

The collection-like nature of FiT corresponds to our complex planet and allows us to discover multiple connections and cross references. FiT is suggestion and interpretation, transformation and mystery, play and fun.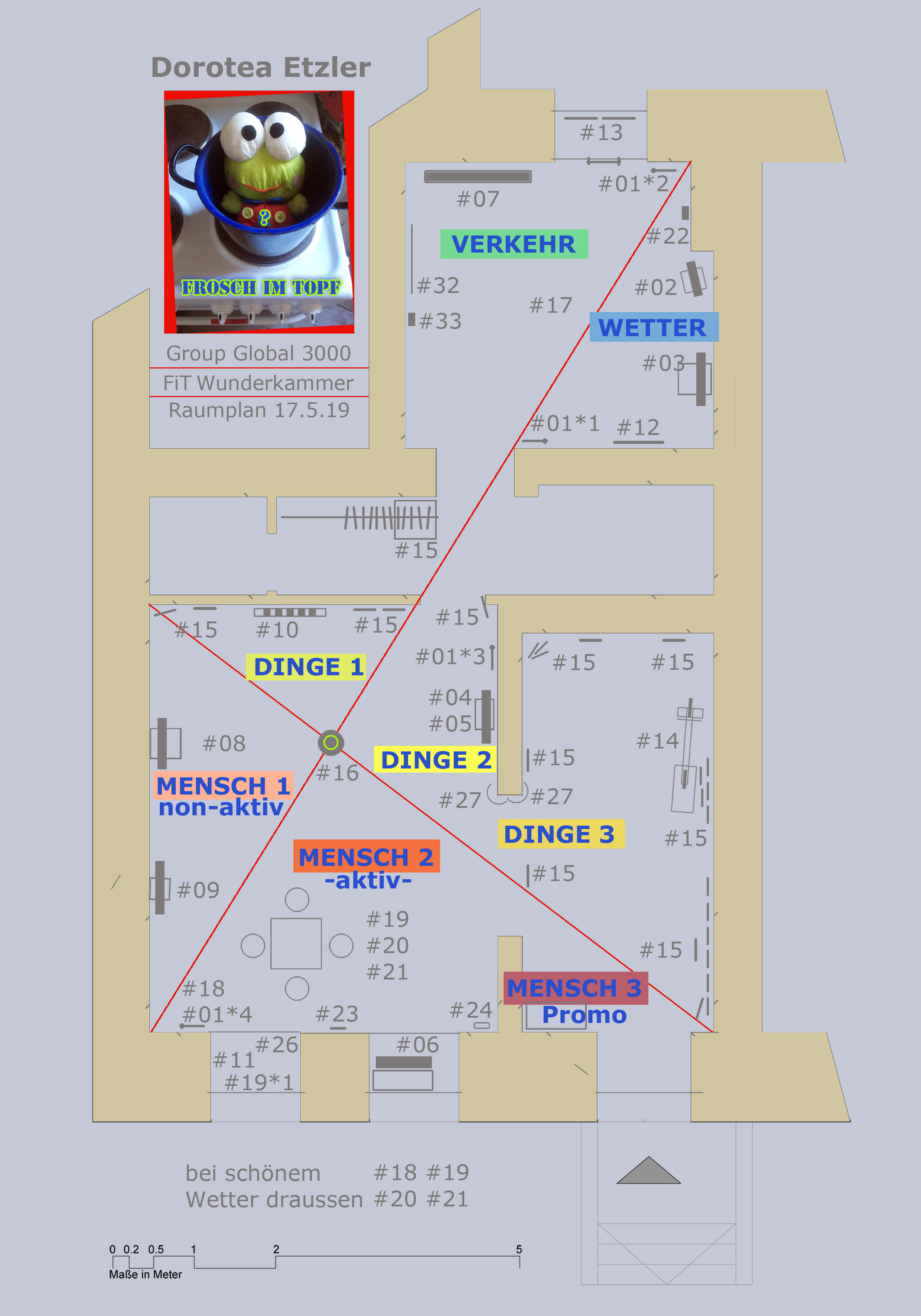 The spatial concept of FiT applies a second layer of room layout that overlaps with the given floor plan. Four red lines on the floor divide and at the same time connect the 3-room exhibition space. Thus new spatial sections are introduced to house all exhibits that are assigned to the four main topics of FiT: weather, traffic, humans and objects.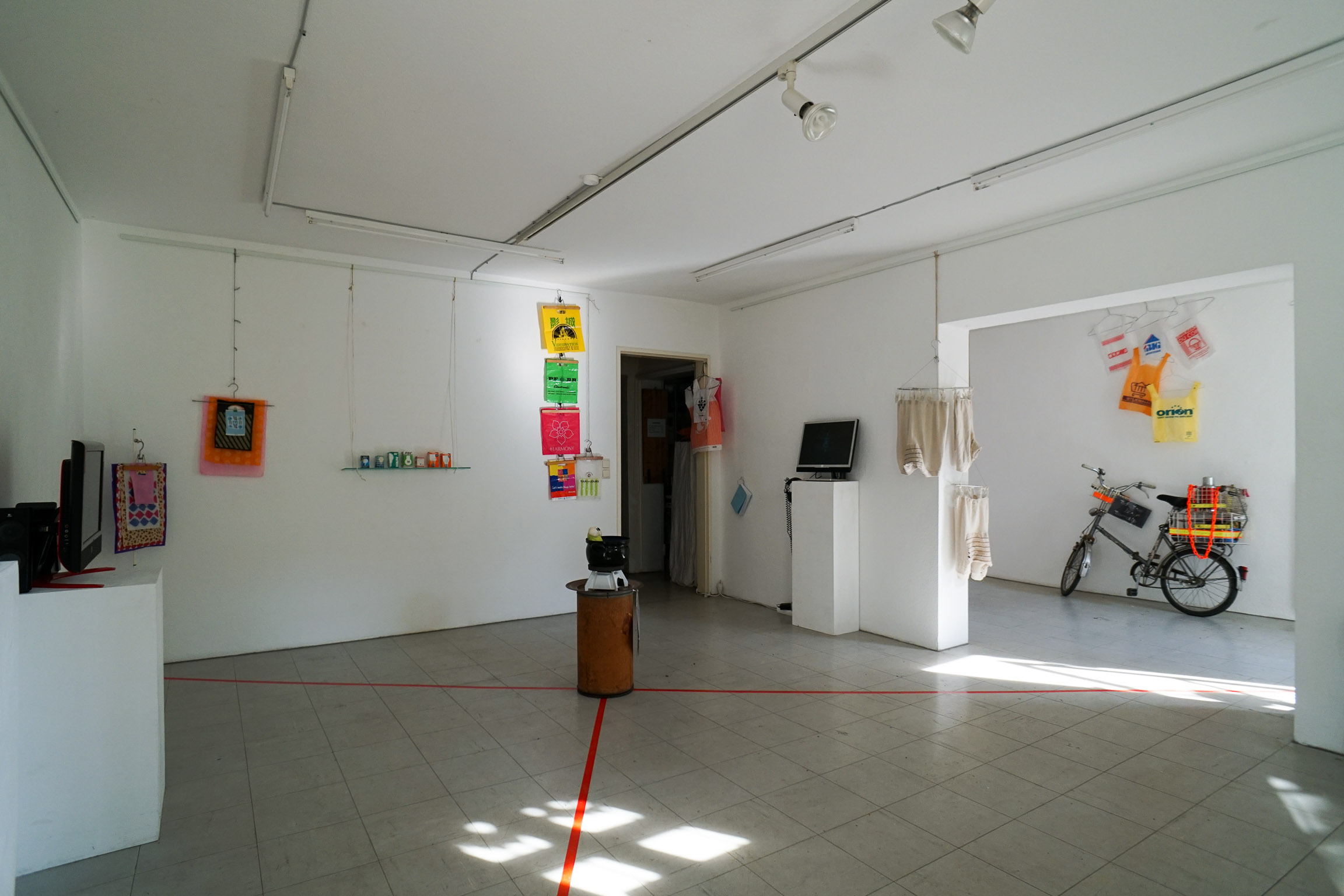 Exhibition view, room 2 and 1, works from left to right:

FiT #08 kdf_schlafen / sdf_sleeping, video, 2001
FiT #15*12 Plastic (Karstadt), object, 2019
FiT #15*7 Plastic (Kringel, Kreis, Streifen), object, 2019
FiT #10 Erleuchtung / Enlightenment, objects, 2019
FiT #15*1 Plastic (Let's make things better Tous les jours Videonation), object, 2019
FiT #16 Frosch im Topf / Boiling Frog, object, 2019
FiT #01*3 Muell / Waste, A5-reader, 2016-2019
FiT #04,SMFTY, video, 2019
FiT #05 H.t.b.Y.o.P.O.G., video, 2014 (Link to vimeo)
FiT #27 Textilkunst / Textile Art, objects, 2017/2018
FiT #15*3 Plastic (Orion), objects, 2019
FiT #14 TeaMobile, object/performance, 2018 ongoing Tea Mobile (Link to website)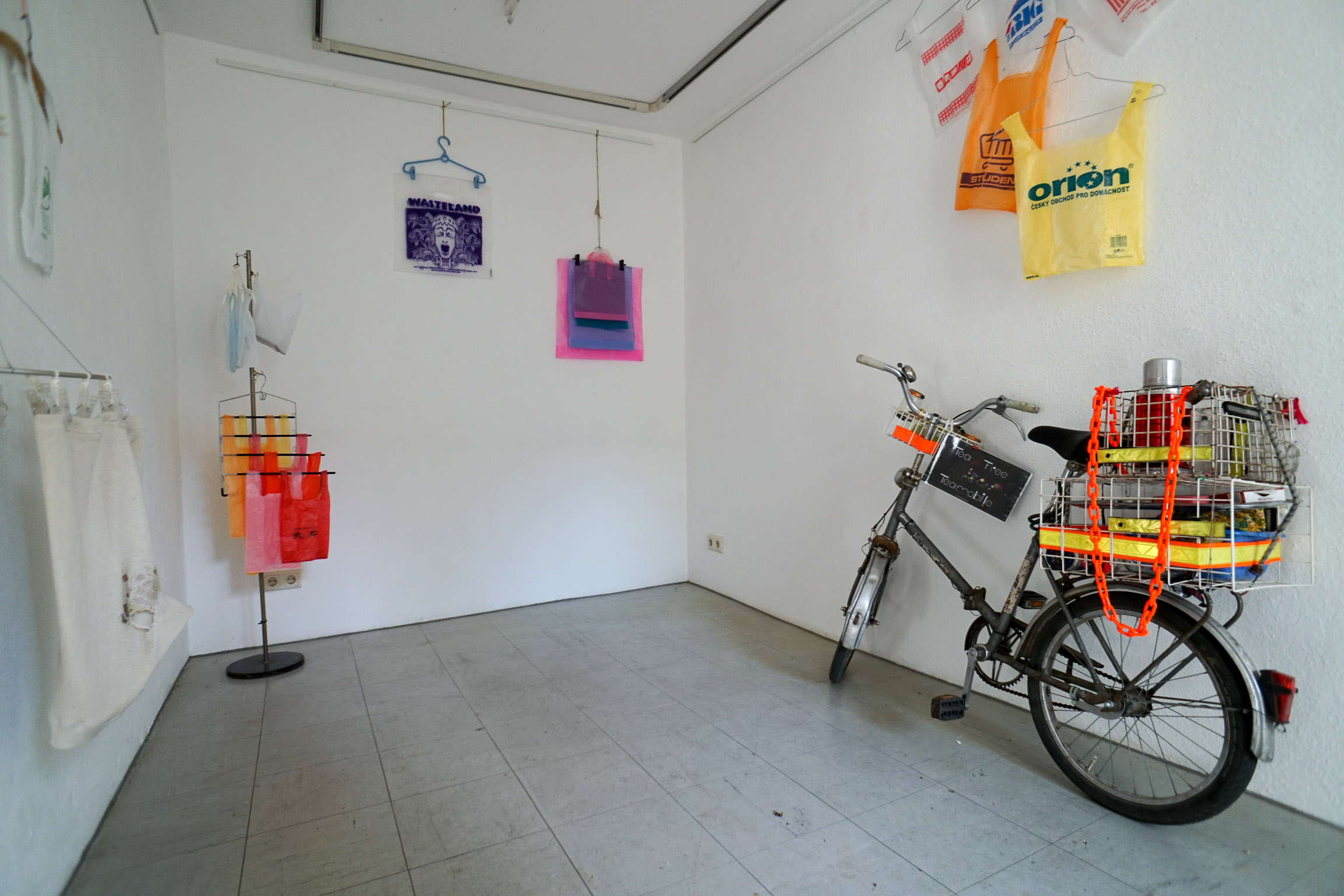 Exhibition view, room 1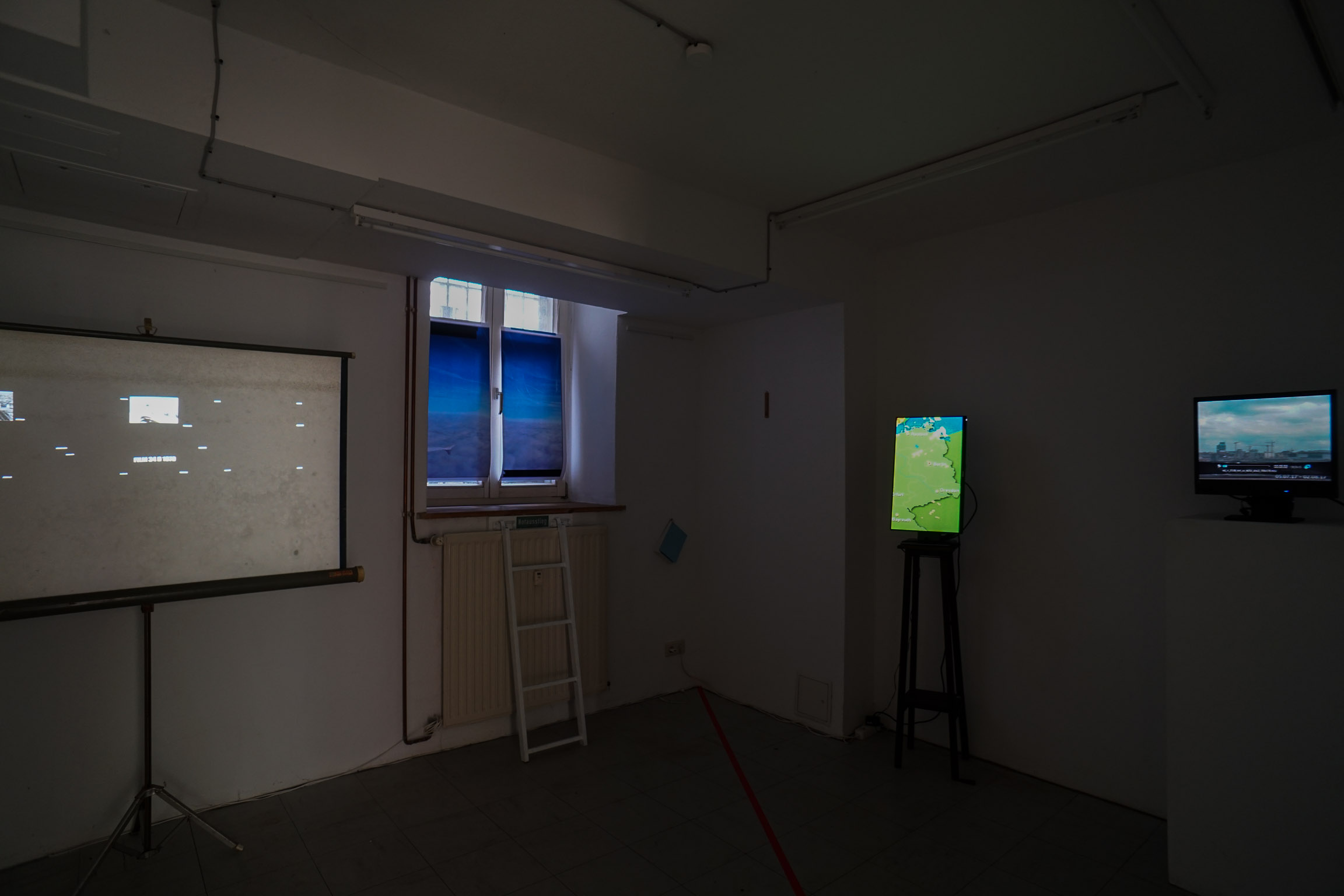 Exhibition view, room 3, works from left to right:


FiT #1*2 Verkehr / Traffic, A5-reader, 2016-2019
FiT #21 Thermometer, object, 1930/2019
FiT #02 wetter.mov, video, 2018/2019
FiT #03 IR ND, video, 2017-2019


The exhibition FiT has been set up according to sustainable principles, leaving close to zero carbon footprint behind.
Elements of this strategy are the use of second hand equipment, recycled paper, re-usable fittings and hanging devices, transportation by bicycle and sole use of daylight.

Photography by R. Gowers

Frosch im Topf, 17.05.2019 to 14.06.2019, Group Global 3000, Berlin Kreuzberg
Frosch im Topf @ Group Global 3000
Boiling Frog @ Group Global 3000
The Legend of the Boiling Frog @ Wikipedia